---
IQBTL App
Starting with Personal version (available with Annual Subscription) IQBTL App allows you to run numerous debt scenarios for illustrative and learning purposes. Personal Annual Subscription now available on the Apple's App Store.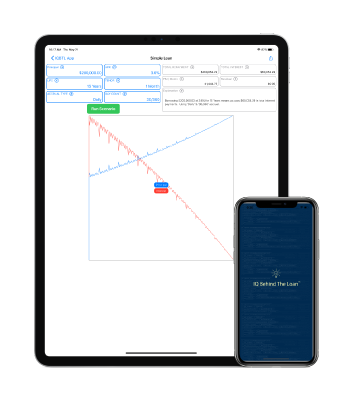 Stay tuned for Enterprise version to gain mobile access to supported lending platform using LSX SDK BRIDGE technology and the IQBTL AI Web Service.
---
LSX SDK BRIDGE™
Compound your investment in SDK, turbocharge your lending platform with adaptive automation powered by the SDK Extensions, and accelerate the returns from your SDK enabled lending platform!!
LSX SDK BRIDGE™ — While advocating end-user programming for business applications of all kinds, we help lending institutions; such as yourselves, achieve adaptive automation in their lending practices enabling them to focus on what matters to customers -- innovative modern use cases. LSX is your "IQ Behind The Loan™". Learn more about how LSX can help your lending platform by leveraging our leading edge SDKMATTERS™ technology. Queries are most welcome from parties interested in onsite demo, know more about case studies, or conduct a joint POC.
ORDERING / PROCUREMENT INFO: LSX SDK BRIDGE™ is a licensed software. The procurement process begins with onsite demos and a POC. Please contact us to get started.
Looking review LSX License? Please view Commercial EULA. LSX Customer already? Great. Please find useful resources on our ESD Portal.